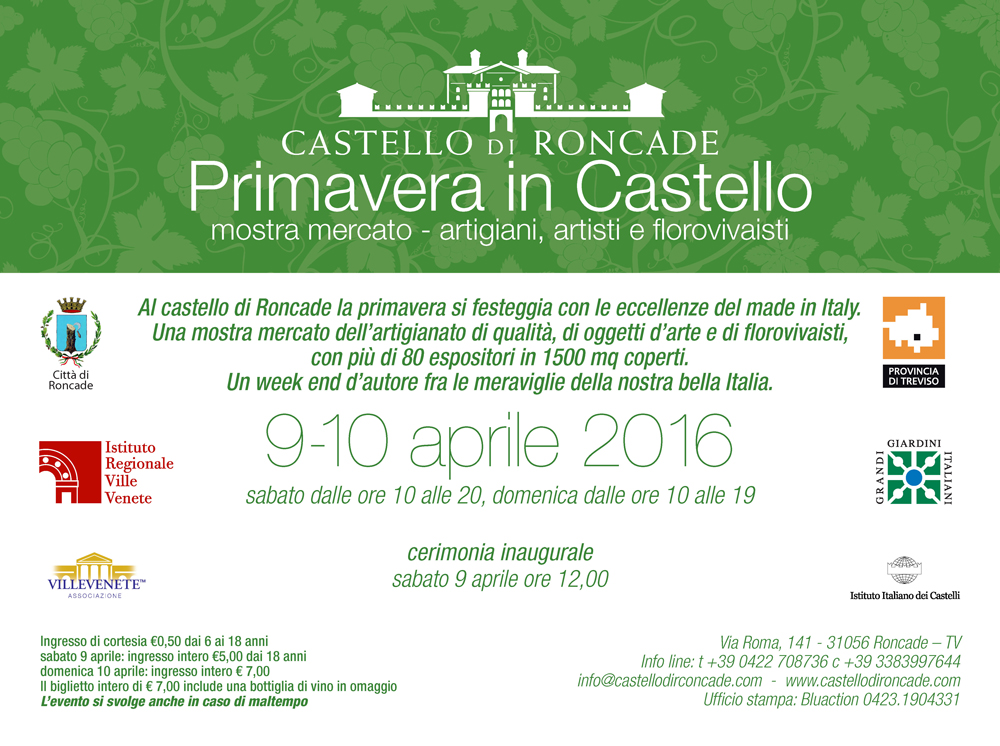 The spring warmth, not only makes the first flowers and the first plants blossom, but also pushed us to leave the house and to go out for a trip.
ATANOR will participate on Saturday 9th and on Sunday 10th of April in "Spring in the Castle", an exhibition of quality handicraft products at the Castle in Roncade.
The exhibitors will be located both inside in the castle and in the garden, an excellent opportunity to discover the only existing Venetian Villa surrounded by medieval walls.